You can have as many as you need!
1. To manage the users who have access to your web portal, select "Manage Users" by clicking your virtual assistant's name from the top right-hand corner.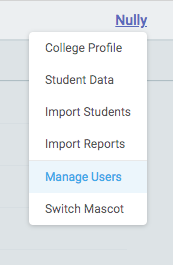 2. From this page you can invite new users and remove existing users. To add a new user, click the + button on the top right-hand corner.
3. You will then be prompted to enter the user's First Name, Last Name, and Email Address.
4. Click "Invite" and the user will be sent a welcome email to the dashboard.
5. To remove a user, hover over the ... next to the user's account and select "Remove Account."