The Calendar tool allows you to view past campaigns and edit or cancel upcoming campaigns.
You can schedule a campaign by clicking + Create Campaign on the top right corner. See Scheduling a Campaign for more information.

Review past campaigns by using ←

to navigate to past months.

Review future campaigns by using → to navigate to future months.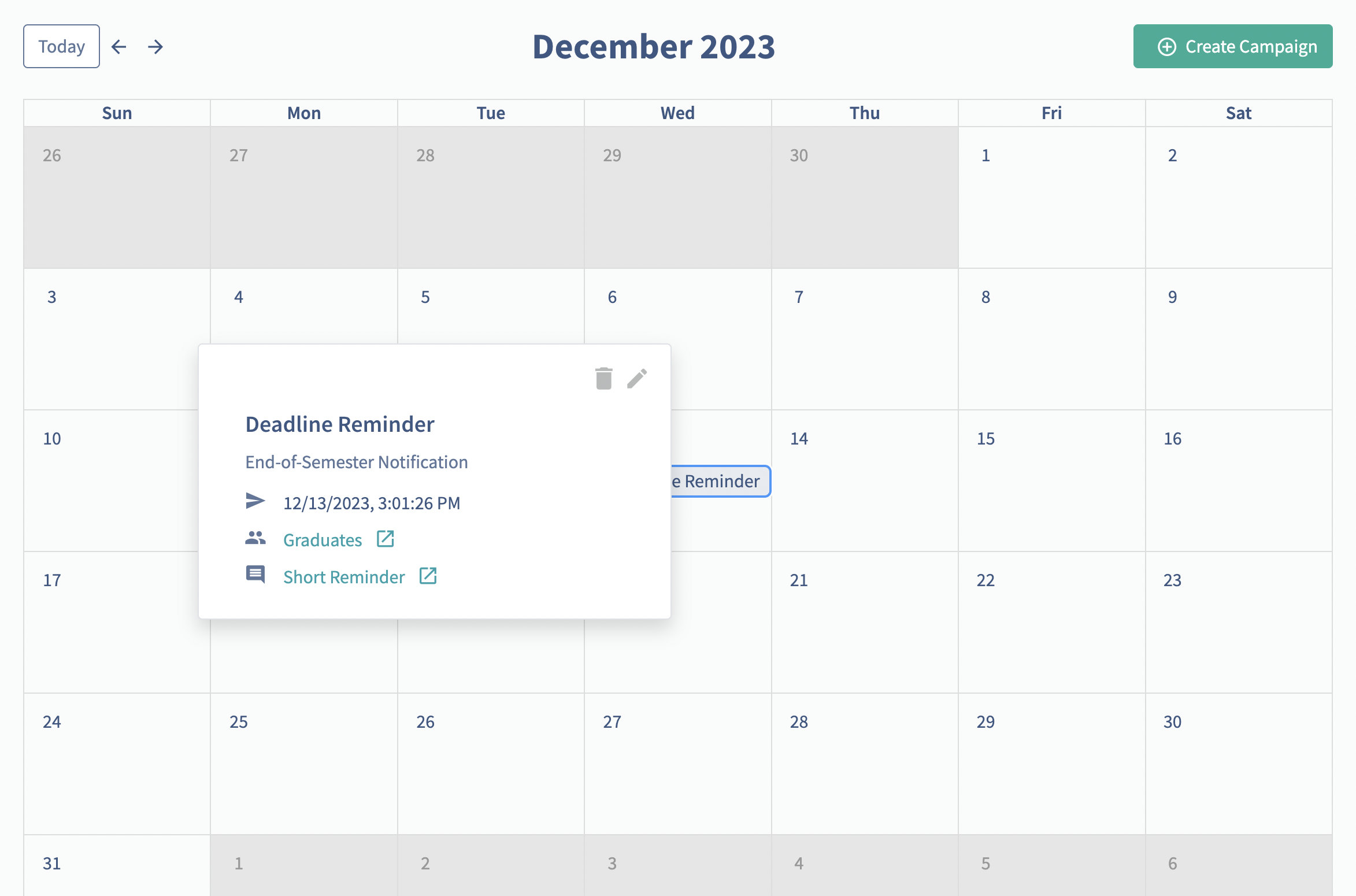 Individual items will link to related pages:
name

for past campaigns, this will link to the campaign report
for future campaigns, use the trashcan to delete/cancel the campaign, or the edit pencil to update/reschedule the campaign

description
send date and time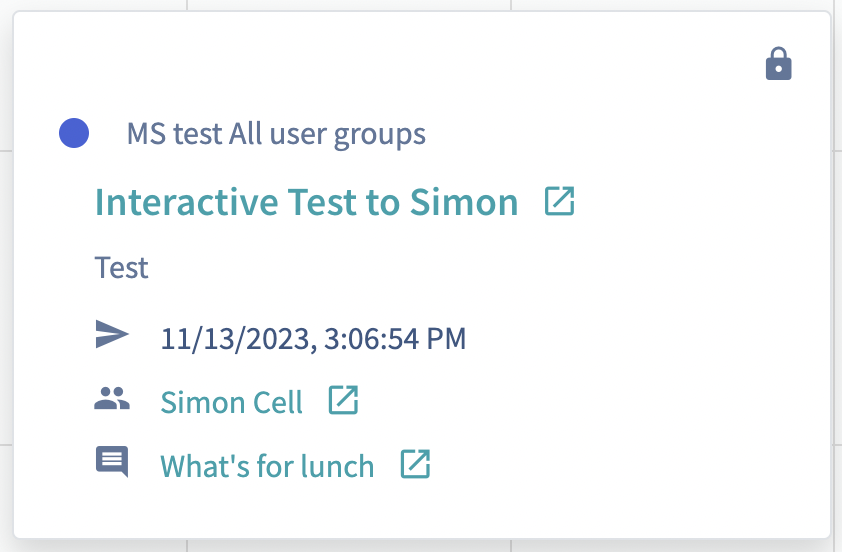 If your institution has User Groups enabled, campaigns will be color-coded by User Group, and the sidebar will allow you to filter the Calendar to only show the relevant Campaigns.