Welcome to Mainstay!
If you're not sure if you have an account, please visit Activating Your Account or contact your system administrator. You can also contact our team at support@mainstay.com.
Your account was likely created by a system administrator - someone who works at your organization. Administrators can add invite new users on the User Management page. (If you are the system administrator, then your account was created by your Partner Success Manager, a Mainstay employee.)
Signing In with Email & Password
All user accounts use a first name, last name, and email address, generally your work email for your college or company. When you are first invited, an email is sent to this email address with a one-time link to set a password.
Simply use this email address and password to authenticate.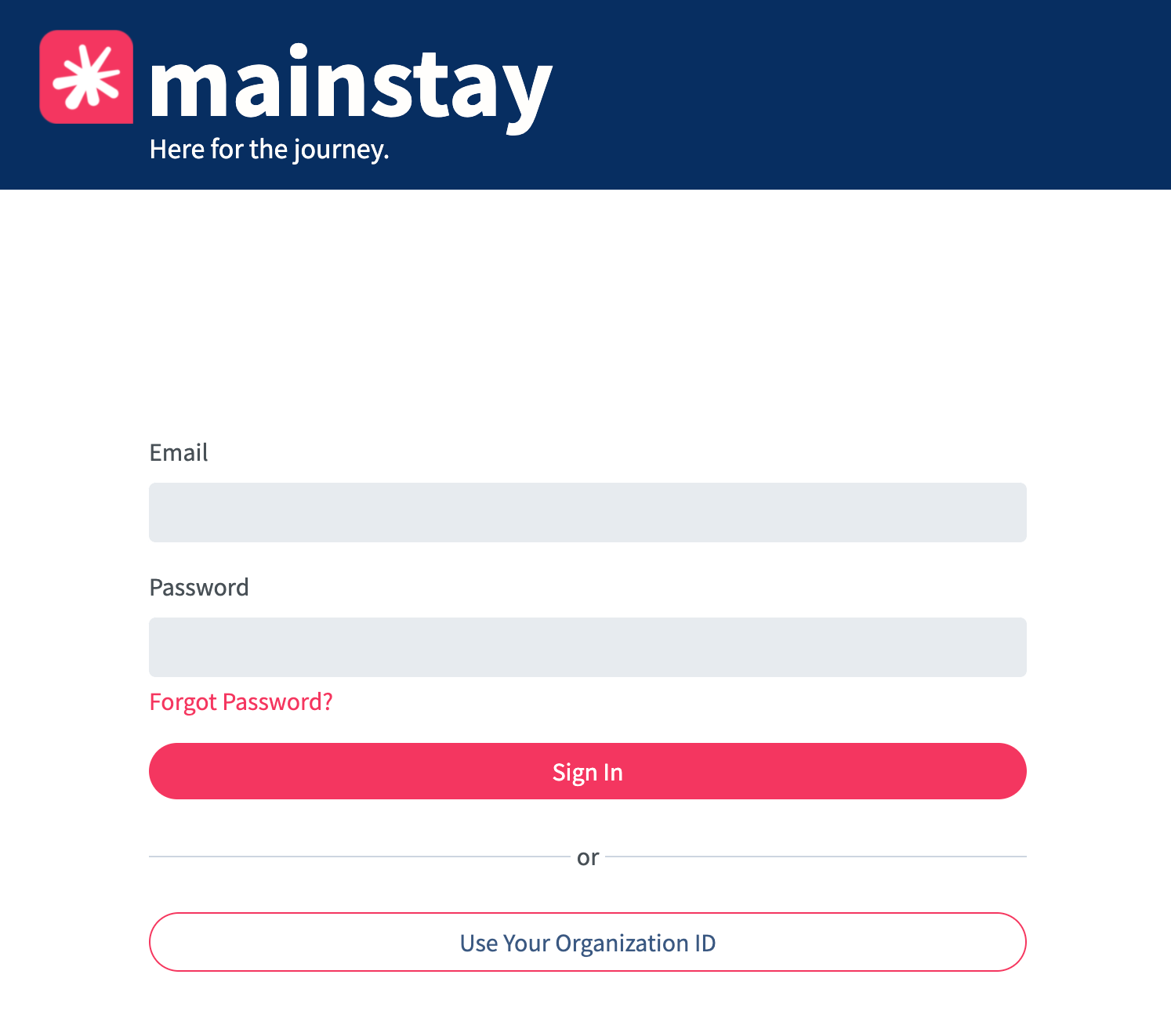 Forgot Password
If you don't remember your password, click Forgot Password? and input your email address. A one-time link to reset your password will be sent to your email address, if it is associated with a user account.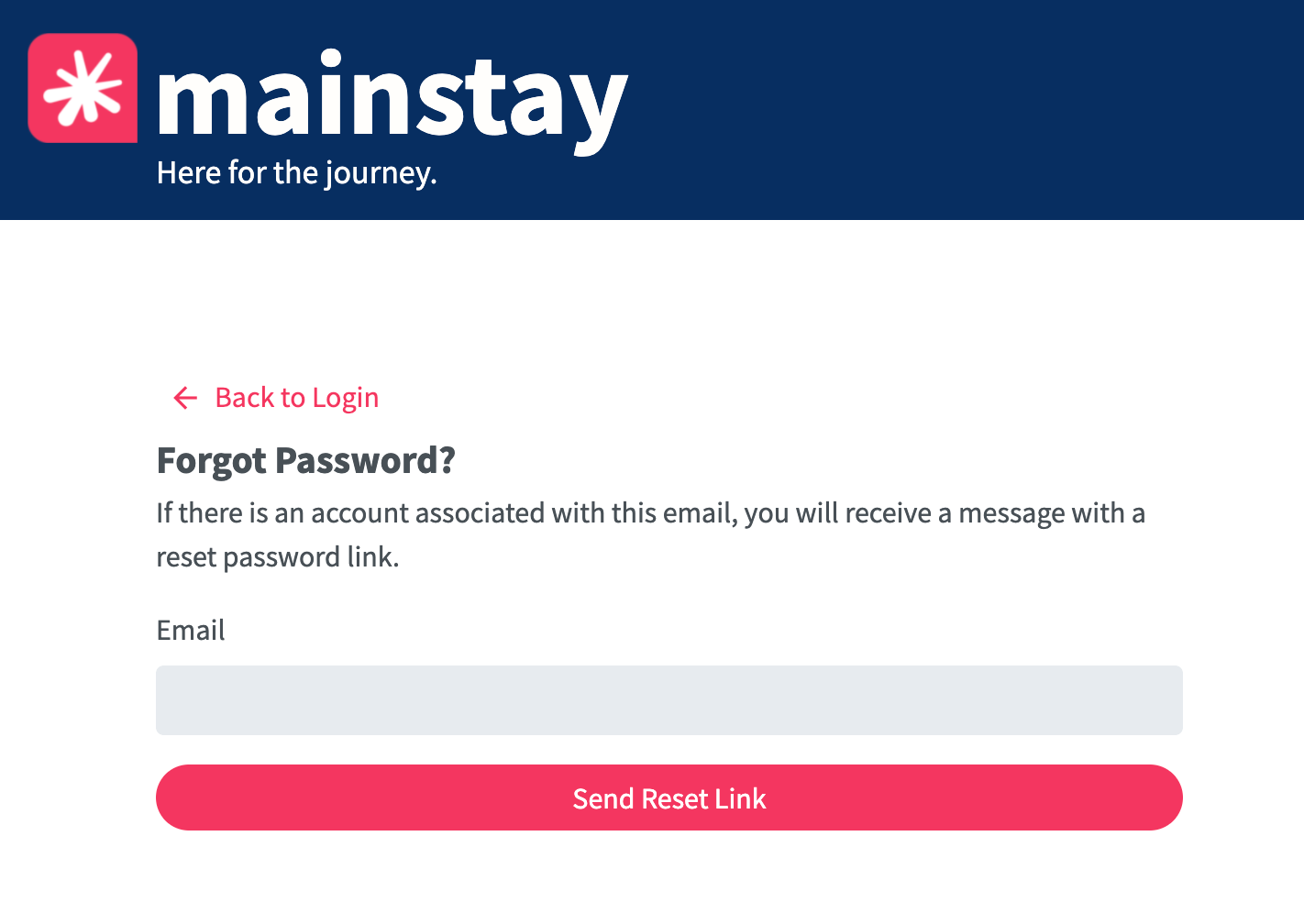 Signing In with Organization ID
If your organization is configured to use Single Sign-On (SSO), you only need to input the email address associated with your account.
If the email domain (@example.edu or @example.com) is linked to a Mainstay organization, you will be redirected to your organization's SSO page. This may include additional steps, such as multi-factor authentication using SMS, email, or an Authenticator app.
Once you have successfully authenticated, you will be redirected back to Mainstay. If your identity corresponds to an existing user account, you will be logged in as that user. Otherwise, you will be taken back to the log in page.
To configure Single Sign-On, message your Partner Success Manager or support@mainstay.com.
SSO with InCommon
If your organization is a member of the InCommon Federation, you will need to provide your domain and InCommon ID.

SSO with Azure
If your organization uses Azure, follow these steps to set up SSO for Mainstay: https://support.admithub.com/hc/en-us/articles/11238503824269