Overview
Granting platform access to your team members can be done in the Users section. See Managing Your Team Members for more information.
You may want your team to be able to engage with your bot as if they were a Contact. Mainstay enables you to do this using Test Users. Test Users can engage with the bot via SMS or web, the same way that a typical contact would. Test users will be automatically excluded from many reports or they will be clearly labeled, allowing you to exclude them.
An added benefit of Test Users is that they are eligible to test Campaign Scripts before it is attached to a Campaign. Campaigns can be sent to any Contact; Testing a Campaign Script can only be done with Contacts where the "Test User" property is set to true.
Creating & Viewing Test Users - SMS
Contacts with the "Test User" flag will be clearly marked in the contact panel. You can access the Contact panel in both the Contacts or Conversations tool.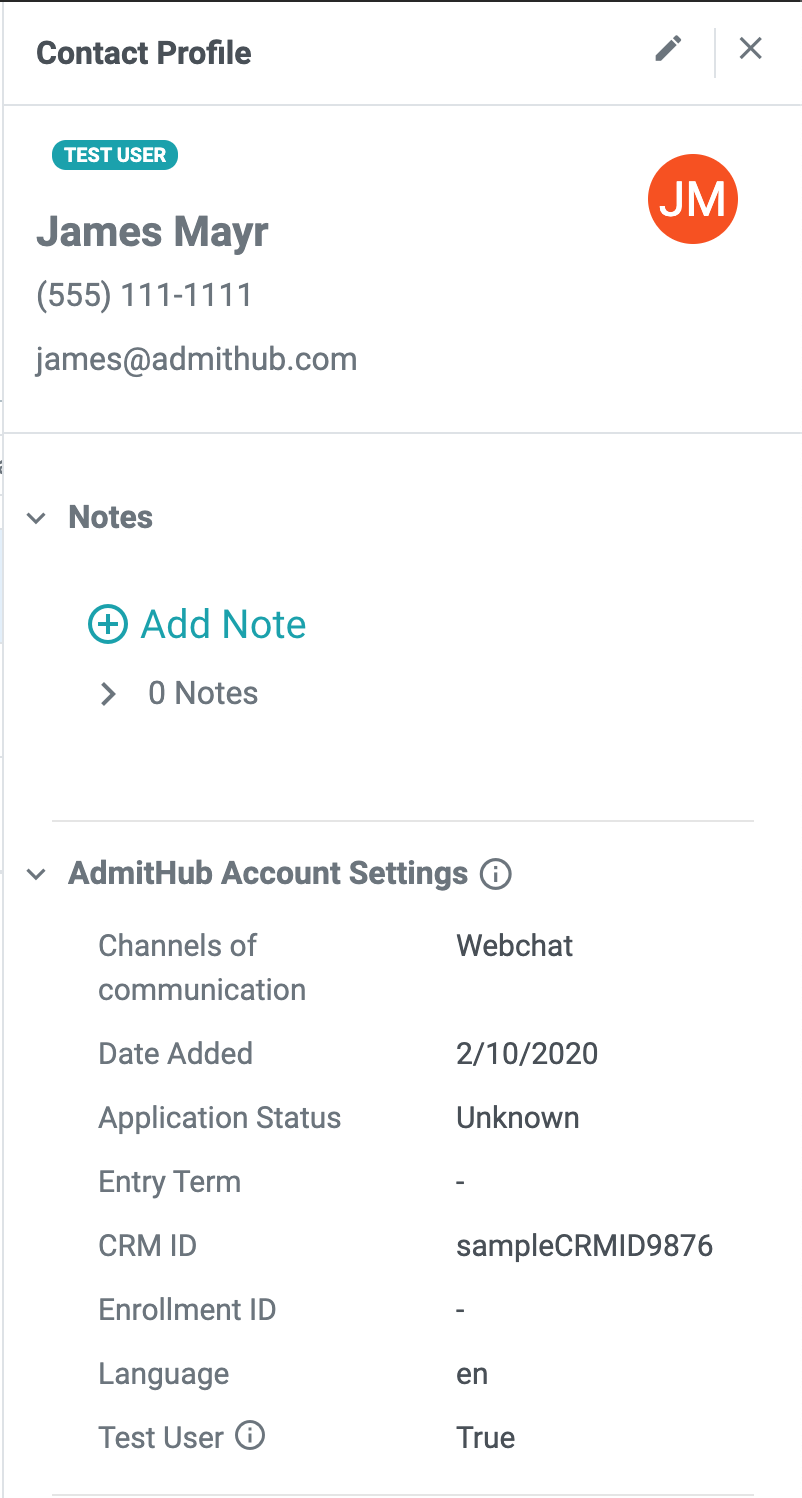 To create an SMS Test User, start by creating a Contact via csv import, through the Contacts page, or by texting your bot. Once the contact has been created, ensure the Test User field is set to true:
Find the Contact in the Contacts page or Conversations page, the header will indicate if the contact is a Test User.
To edit the Test User status, open the Contact panel and click the pencil icon at the top right to edit.
Scroll down to the Test User field and set the toggle to the desired state.

Creating Test Users - Web
To create a web Test User, navigate to the Test the Bot page in your platform's Settings. (More on Test the Bot in this article.)
As with SMS Test Users, web Test Users will have the "Test User" flag clearly indicated in their Contact Profile. Any Web user can be designated a Test User by toggling the Test User setting in their Contact Profile.
Selecting a Test User for a Campaign Script
Platform users have the option of testing a Script before attaching it to a Campaign with real recipients.
Navigate to the Scripts tool in the left navigation bar.
Select a Script or create a new one.
Click on the Test button along the top of the left column.
In the overlay modal, search for and select one or more contacts. The list will show all contacts with the Test User flag set to true.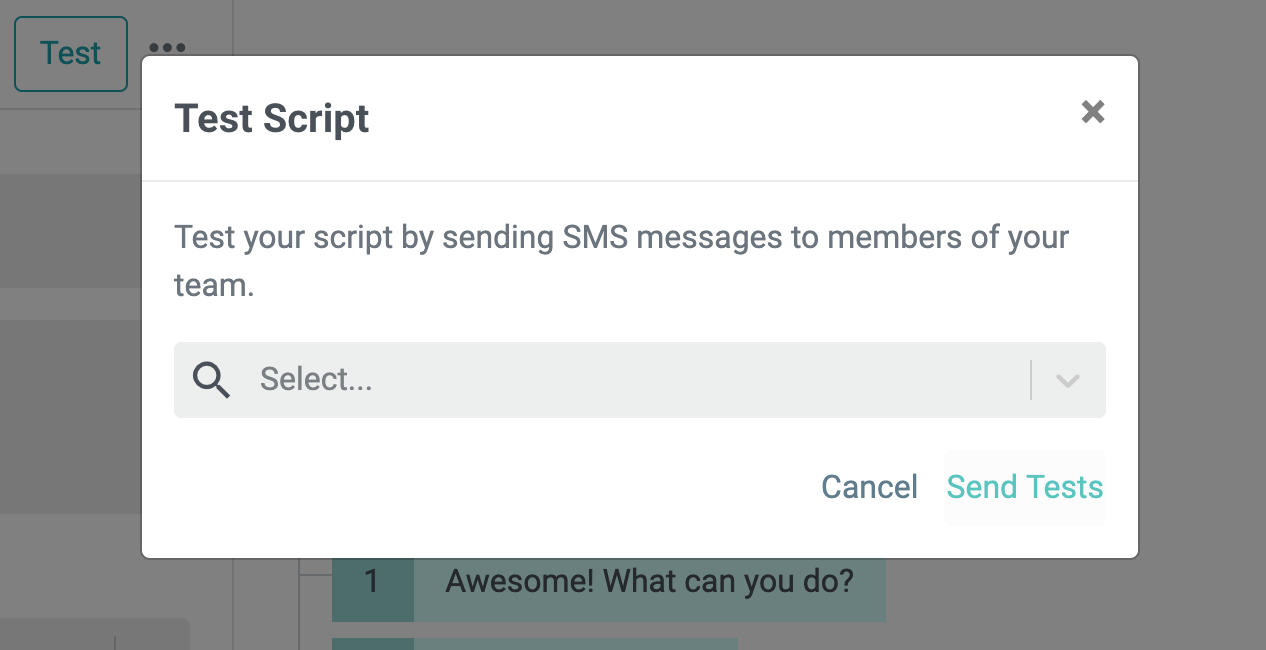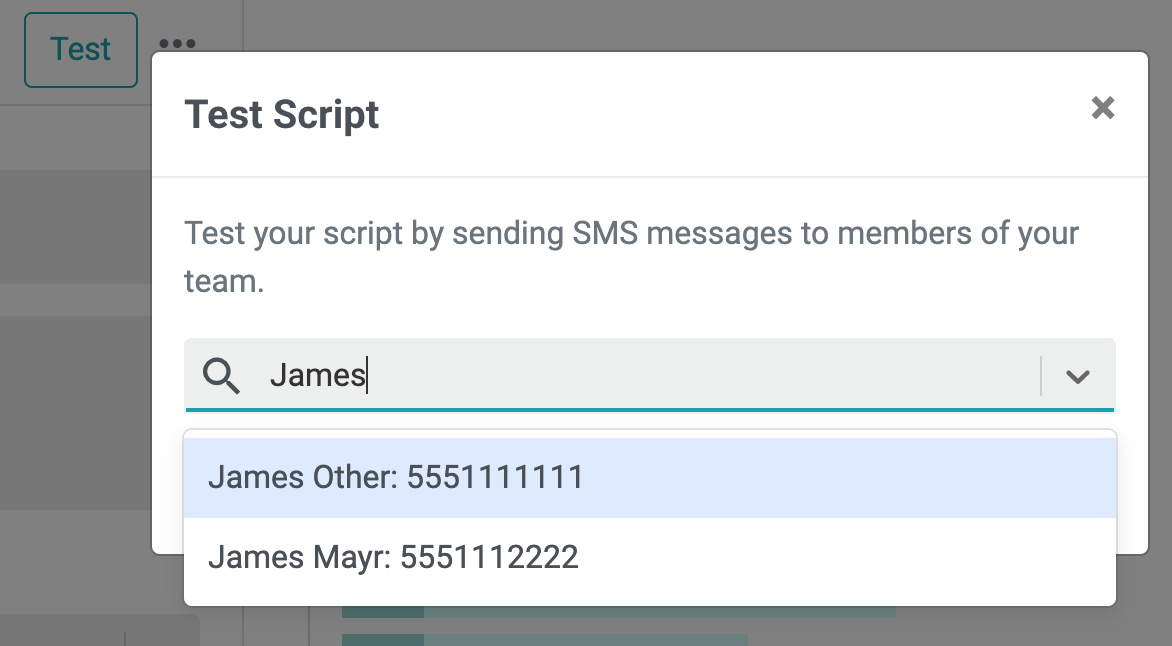 More suggestions on testing scripts in this article.