Sidebar
The Mainstay platform features a blue navigation bar on all pages, showing the institution abbreviation, the main sections, settings, and user info. Nearly all pages of the Mainstay platform also feature a white sidebar with subsections of the currently selected section. For example, the Settings tool will have a list of different settings, such as Email Escalations, Webchat, Integrations, and more.
Collapse & Expand
Click the << button to collapse the white sidebar into the blue navbar, freeing up more space for the main page content. Click the >> button to expand it again.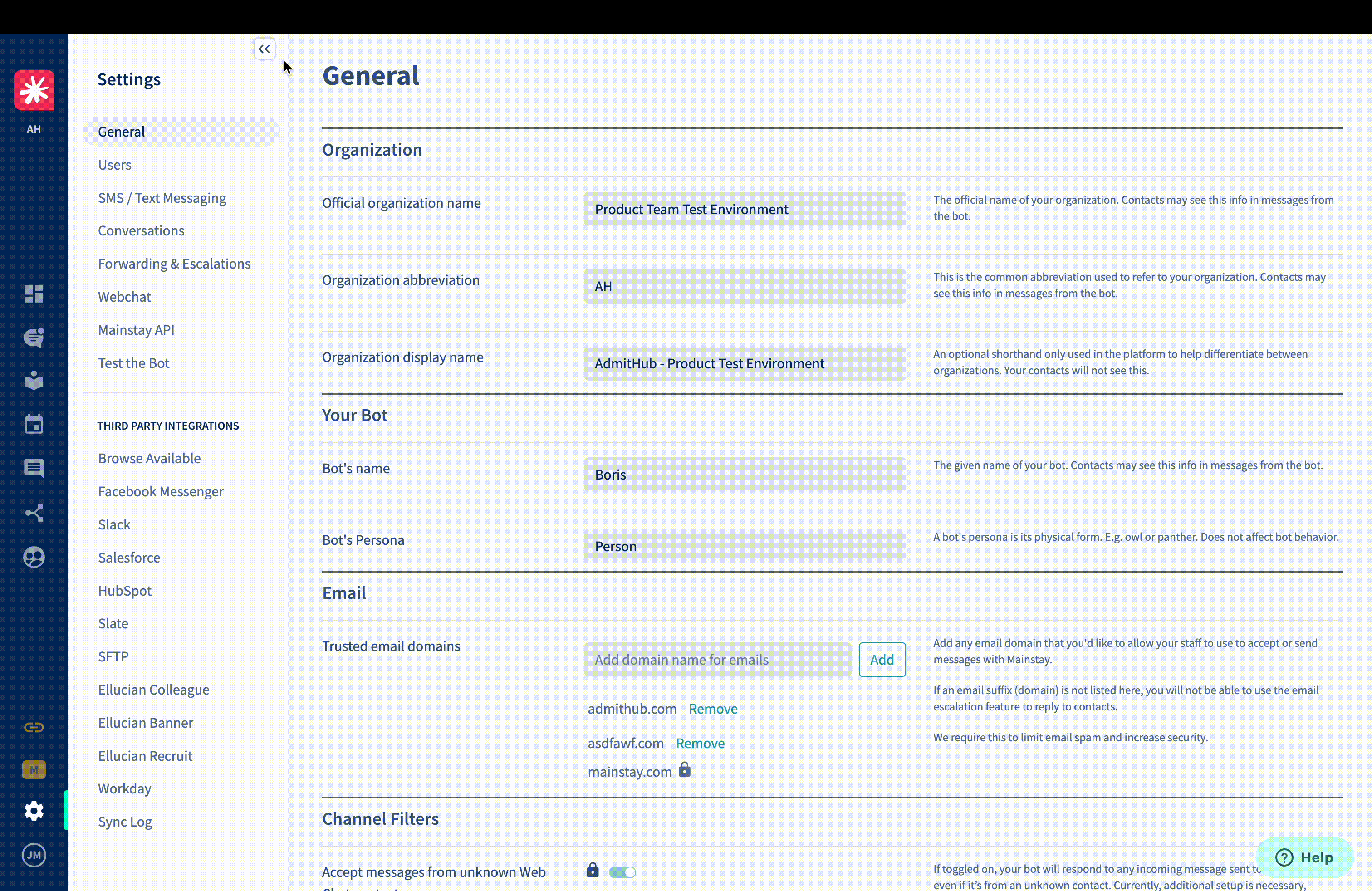 The sidebar's collapsed/expanded state will persist between pages, and even site visits. (We store your preference in your browser, so if you log in on a different device, the sidebar will default to the expanded state again.)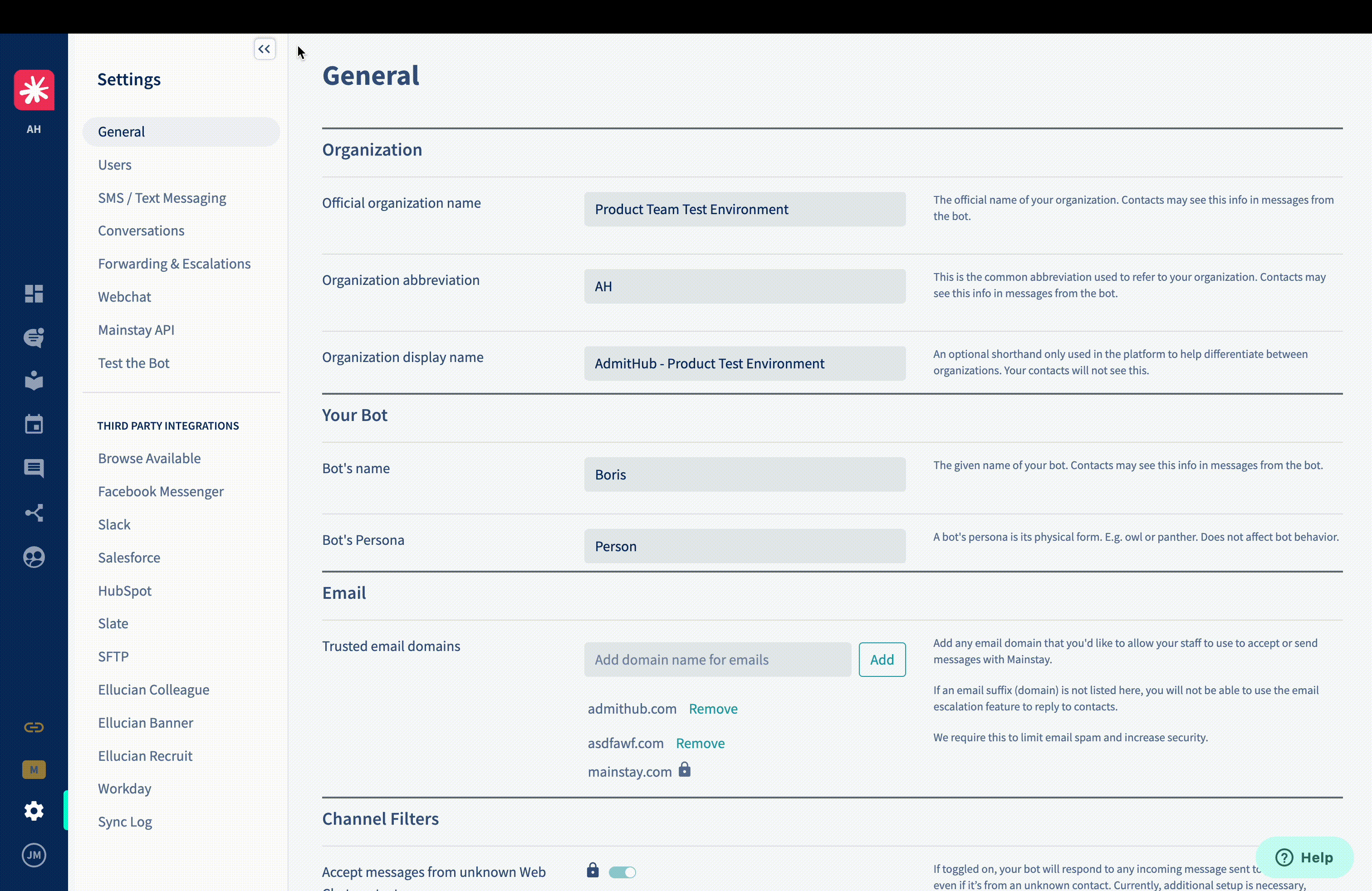 Note that this preference is per user, not per institution, so collapsing or expanding your sidebar will have no impact on your colleagues.