This feature allows you to create multiple web-chat variants under the same account. Each webchat variant is fully customizable and can be embedded in any webpage you want. This means that you can have a webchat variant in one section of your site (for example Athletics) where you can introduce the web-chat one way and then have another webchat variant on another section(example Admission) where you can introduce the bot a different way.
By reviewing the conversation in the conversation inbox, you can see which bot your contact is interacting with.
Where to find the webchat settings page?
To view all of your webchat variants, go to the webchat settings page. Here, you can enable and disable each variant.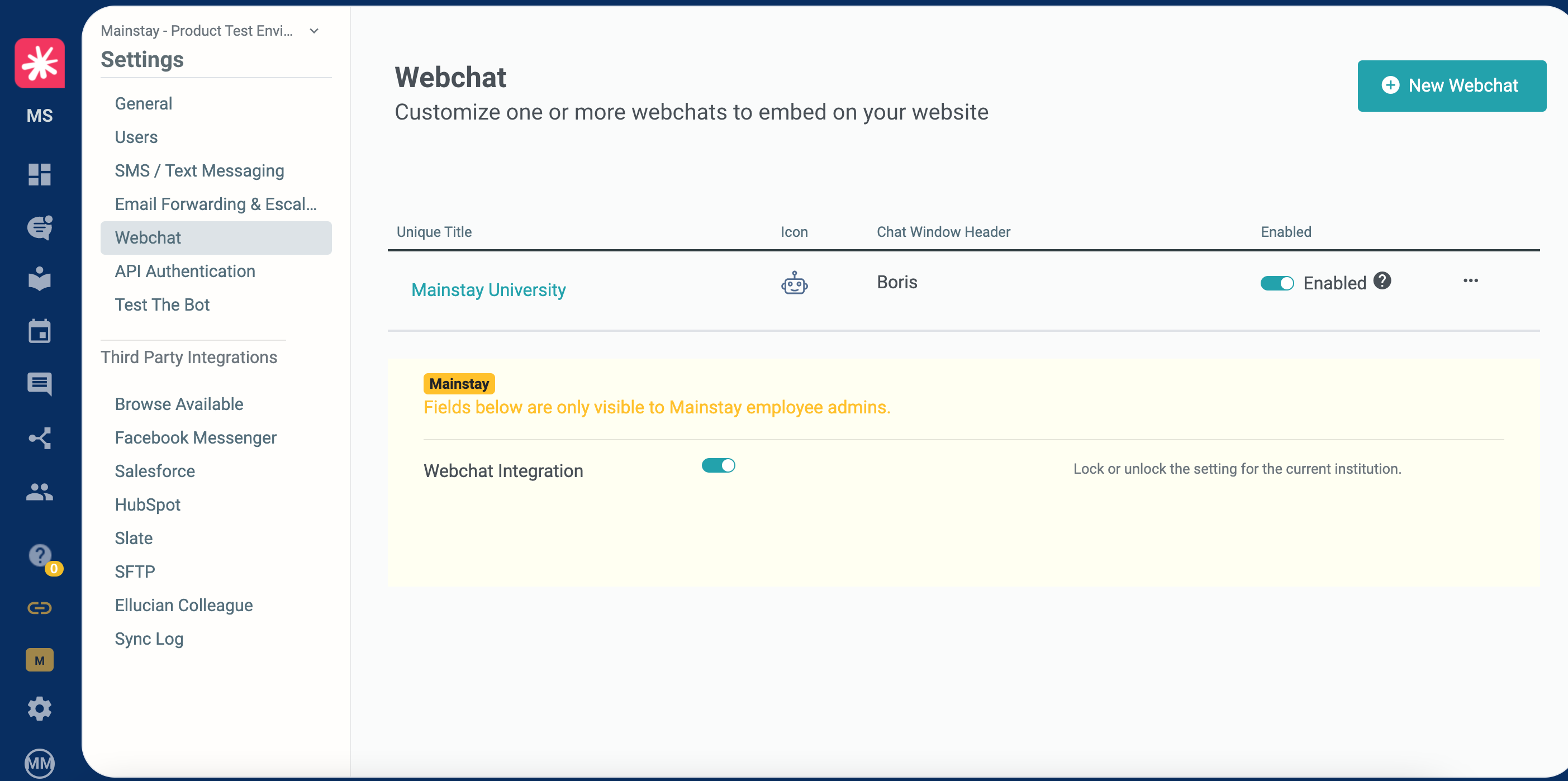 How do I create a new webchat variant?
To create a new webchat variant you need to click the button "+ New Webchat" and fill out all the information.
The webchat title needs to be unique and is going to be used to determine where the conversation came from. Make sure to save your changes otherwise the new webchat variant will not be created.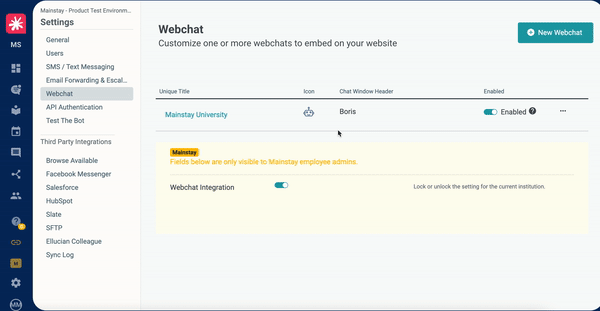 How do I duplicate a webchat?
To duplicate an existing webchat variant you can select the options menu "..." and select the duplicate option.
Duplicating will make a copy that you can customize.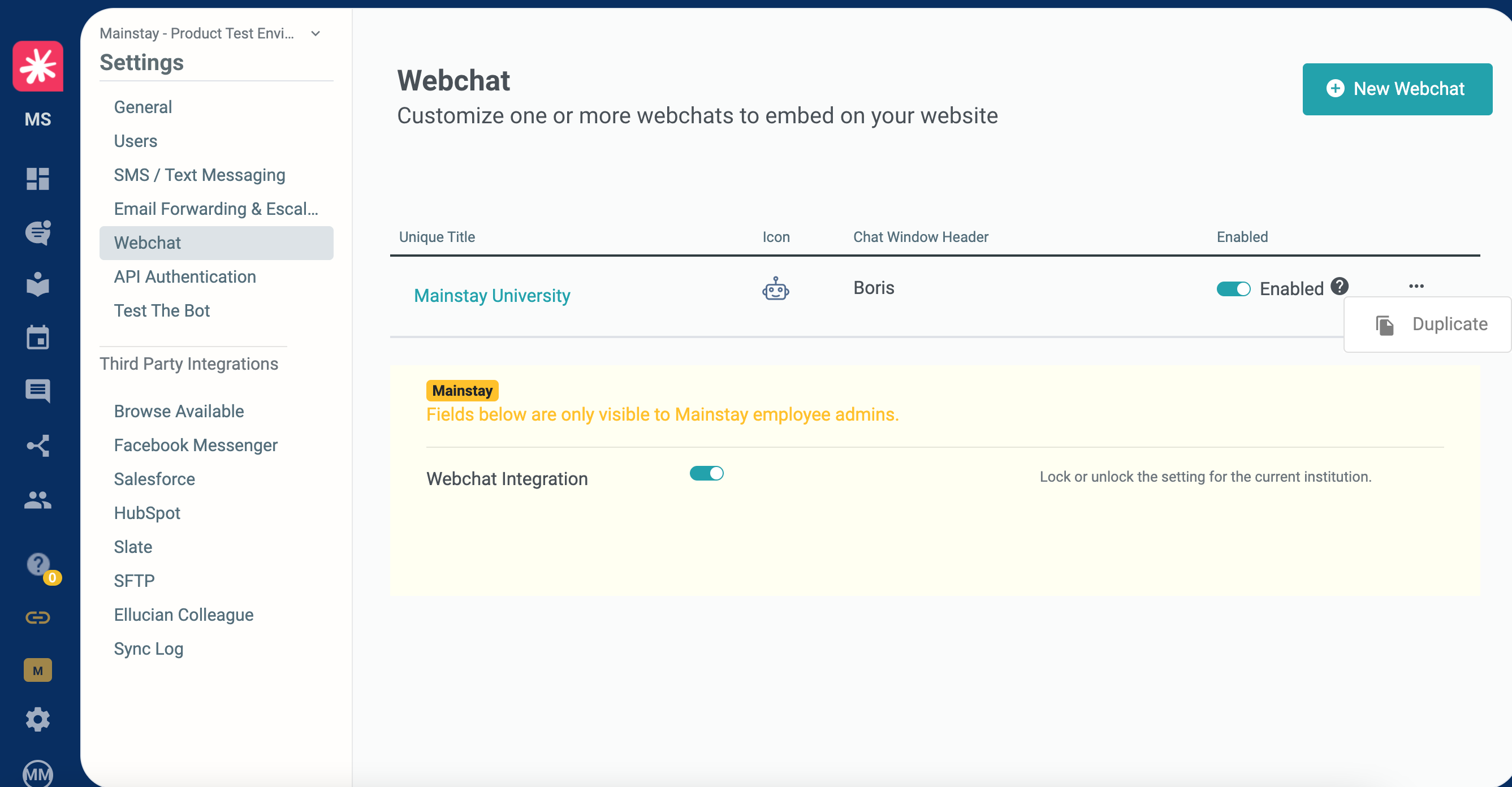 How do I Embed the webchat variant?
NOTE: When using this feature make sure to update your current web chat code snipped in the places where you are using it.
To embed a given webchat variant click on the webchat and work with your IT team to have them embed the web chat into the desire page destination.
Here is a quick tutorial on how to test this yourself using W3Schools.
Where do I see the conversations?
Conversations will display on the conversations page; If the bot is able to recognize that it's the same contact because of their local storage then it will display all the webchat variants conversations in one thread.
From the contact's perspective, each web chat variant's conversation will display separately. If you do live chat with a contact who is engaging with multiple webchat variants at the same time then the live chat message will display on all the webchat variants.
How do I determine which contacts have spoken to a webchat variant?
You can create an audience for the contacts who have spoken to a webchat before.
Example below