Overview
The Contacts tool displays a complete list of all contacts contained within the institution. Note that this is separate from the Users table, which displays your team members who have access to the Mainstay platform. (See Managing Your Team Members.)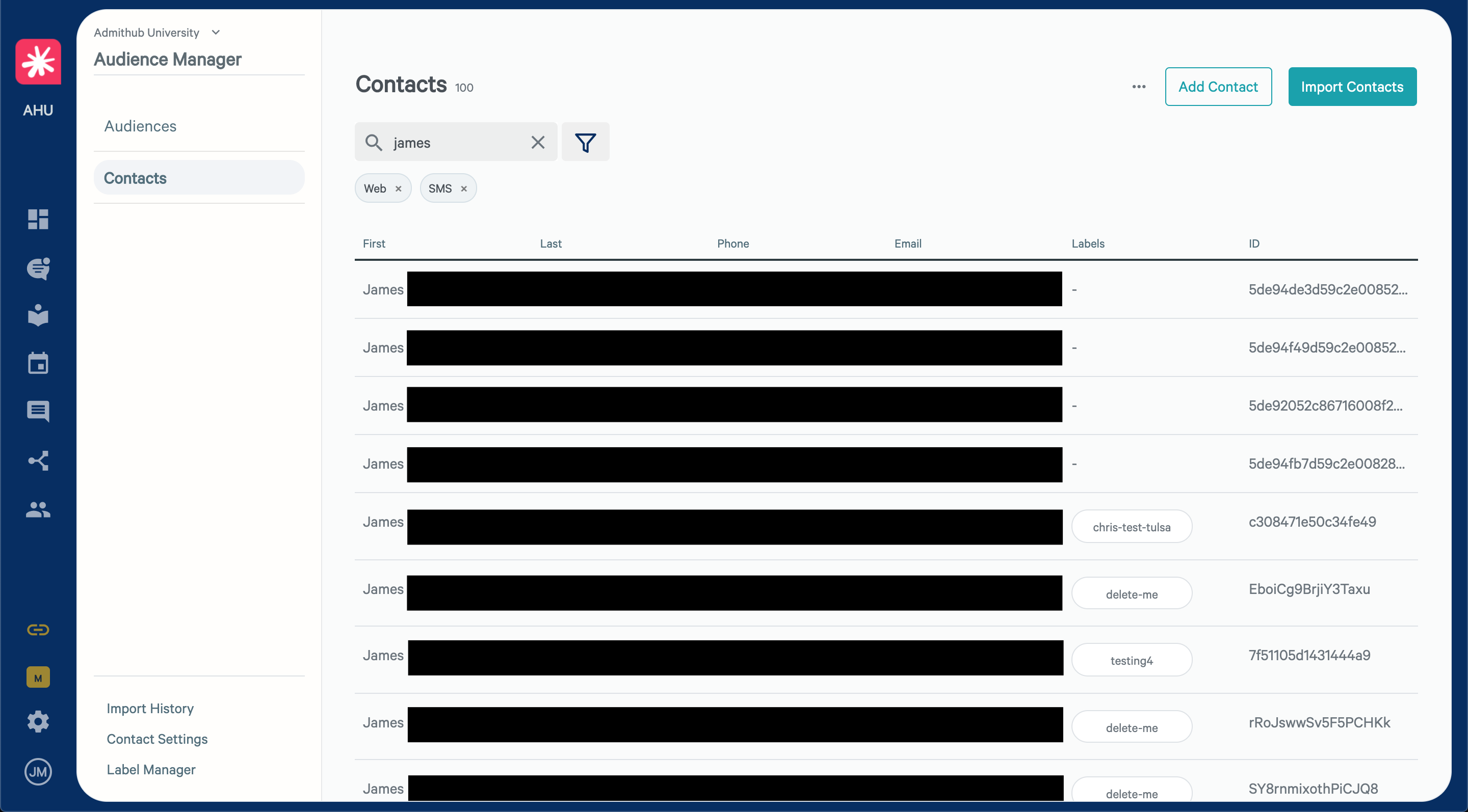 Viewing Contacts
The primary function of this tool is to view information on this institution's contact records. The table will display the following columns:
First: the contact's first name

Note that anonymous web-chat contacts will have an automatically generated first name with the formula "WebchatUser [year][month][day][hour][minutes][seconds]", for example, "WebchatUser 20200320190443".

Last: the contact's last name
Preferred: the contact's preferred first name

This can only be updated manually in the Contact profile or by the contacts themselves using #changename command. If this field is blank, it can be set initially by a CSV import or API/integrations update.

Phone: the contact's phone number, displayed as a 10-digit number
Email: the contact's primary email address
Labels: a list of custom labels attached to the contact

Hovering over this field will display a complete list of applied labels
See Label Manager for more information on creating and editing contact labels.

ID: the contact's id

When viewing an individual contact, this forms the last section of the url, for example: https://app.mainstay.com/contacts/1234567890abcdef
See Contact Panel for more information on viewing and editing individual contacts. See Standard Contact Fields for the full list.
Filtering Contacts
This tool also provides several options for filtering the list of contacts.
Use the Search field to enter text and immediately see filtered results that contain that text in the contact's First name, Last name, Phone, Email, Labels, or ID.

Use the filters tool to limit the visible list by communication channel (SMS, web-chat, etc.) and/or archive status (active/archived). Note that a contact may have multiple communication channels.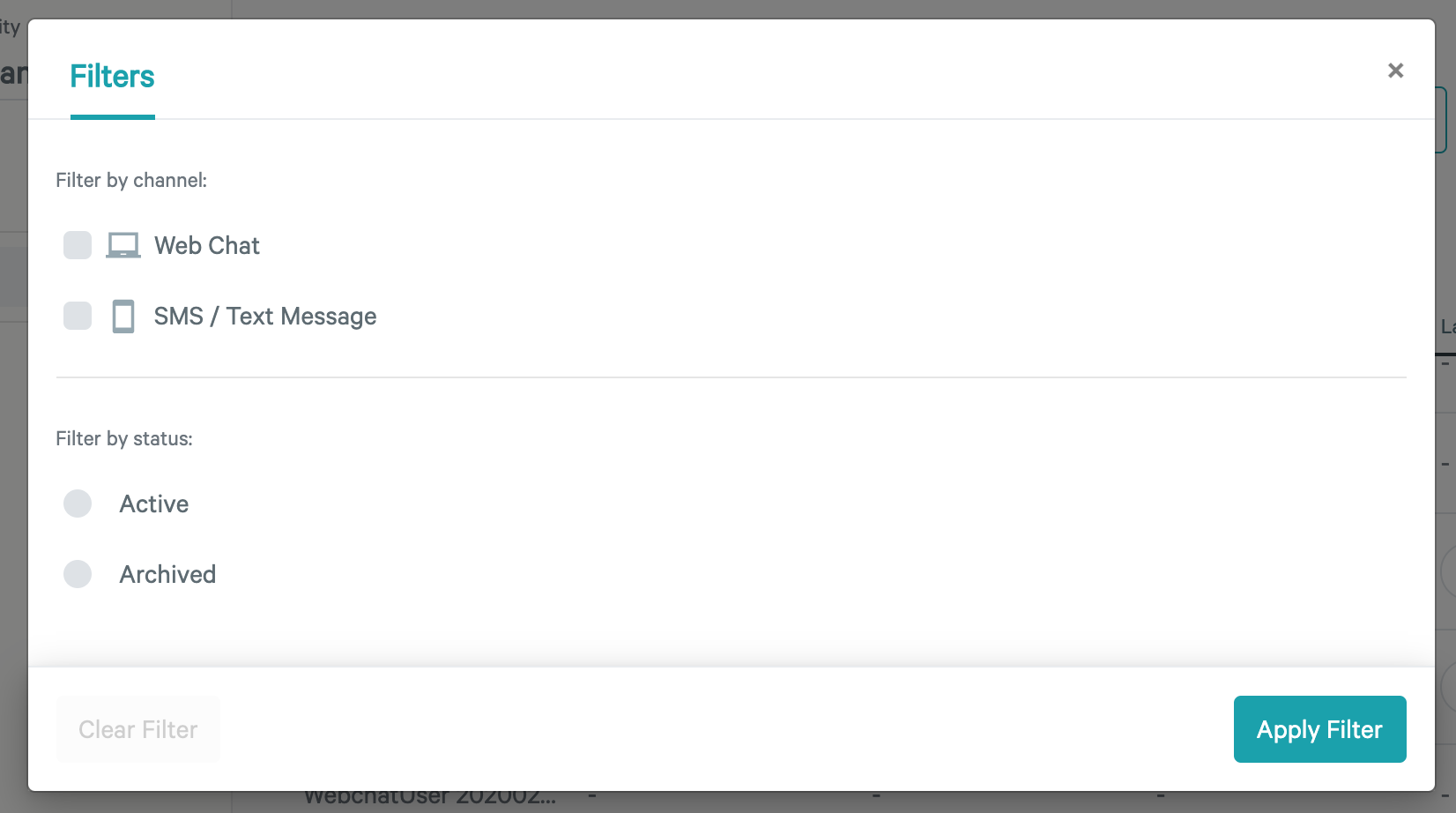 Additional Actions
At the top of the page are additional actions:
Add Contact and Import Contacts will allow you to create new records in the platform or via CSV upload. See Uploading Contacts for more information on creating additional contacts and viewing previous contact imports.
Archive Contacts and Unarchive Contacts allow you to manage your contacts' "permitted" status. See Archiving Contacts for more information on archiving and unarchiving both individual contacts and groups of contacts.
Download will export a CSV containing all contacts (or, if a filter or search is applied, the contacts meeting that search or filter). This report will include the standard contact fields and your custom fields. You can customize the report name and which columns are included: